Henry Cabot Lodge—Statesman:
July 5, 1902
, Nagant, Massachusetts, , EST. (Source: AFA data exchange, "from him") Died on February 27, 1985, Beverly, Massachusetts, USA..

<![if !vml]>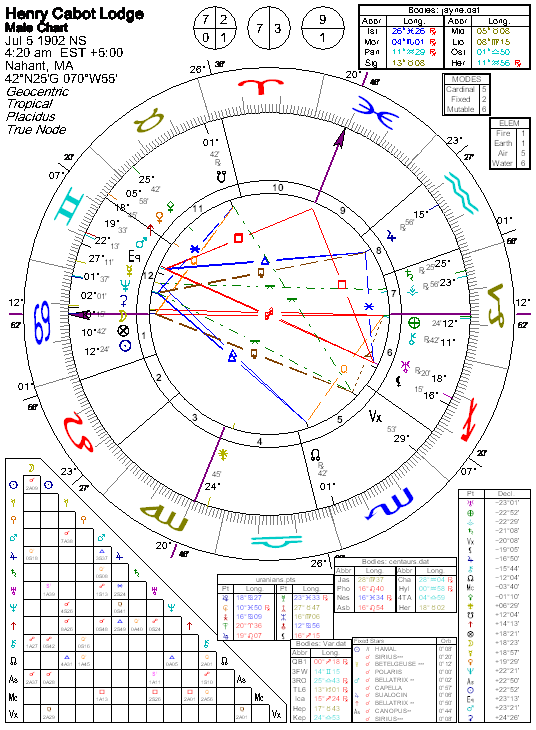 <![endif]>
(Ascendant Cancer, with Sun conjunct Moon in Cancer in H12; Neptune also in Cancer; Mercury and Venus in Gemini, with Mars conjunct Pluto, both in Gemini; Jupiter in Aquarius; Saturn in Capricorn; Uranus in Sagittarius)


Family background of six U.S. senators; became senator of Massachusetts, 1937-44; U.S. representative to the U.N. and Security Council, 1953-60. Ran for vice president with Nixon in 1960. Ambassador to S. Vietnam, 1963-67; ambassador to West Germany, 1968-69.