Home » Posts tagged 'Morya Federation'
Tag Archives:
Morya Federation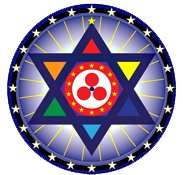 The Morya Federation offers two streams of study.
The Great Quest stream with a lighter workload. The Great Quest is a two year program, and consists of two courses – The Preparation for the Great Quest (6 months), followed by the Great Quest. "Preparing for the Great Quest" is a course designed to help students gain a solid grounding in esoteric meditation, and an overview of the occult principles of the Ageless Wisdom.  (An outline of the courses are provided below.)
The Quest Universal stream of study consists of a five-year program with a heavier workload consisting of four or more courses running simultaneously and is targeted for those with some background in the ageless wisdom teachings and Alice Bailey books in particular. Quest Universal begins with a class group each Capricorn ingress, 21st of December, and is divided into the first half of the year (through to June) where the student reports monthly on intensive study. The last six months of the year the student creates final projects for each course, which are reviewed by the mentor and course faculty. One may, however, enter the Quest Universal Stream at any time of the year, and the option to self-pace throughout the courses is available. More information about this comprehensive program may be found at Morya Federation website, where the invitation and applications are also found.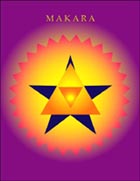 mAkArA has been online since 2004, bringing you timeless insights into cosmological and pragmatic psychological, personal and transpersonal issues.
This blog is primarily a parallel menu, of much of the static site's main pages.  (Uploaded early 2011.)  Latest logo header graphic updated October 2011.
<<<  NAVIGATING >>>  Many of the static pages do not have consistent home or 'back' links. If you find yourself on a page without an obvious way back, simply click your browser's BACK button to return to the previous page.

From any of the following links, and throughout the site, if you do not see this banner:

or a text link– use your browser's BACK button to return to the previous page