Secret Teachings of All Ages webinars by Francis Donald
Registration Link:
https://attendee.gotowebinar.com/register/698057243793329666
Webinar ID: 726-616-555
Sun, Jun 7, 2020 7:00 PM – 8:45 PM GMT
Sun, Jul 5, 2020 7:00 PM – 8:45 PM GMT
Sun, Aug 9, 2020 7:00 PM – 8:45 PM GMT
Sun, Sep 6, 2020 7:00 PM – 8:45 PM GMT
Sun, Oct 4, 2020 7:00 PM – 8:45 PM GMT
Sun, Nov 1, 2020 8:00 PM – 9:45 PM GMT
This in a new series of webinars presented by Francis Donald.   In this series, Francis will be exploring the esoteric wisdom revealed in Manly P. Hall's beautifully illustrated "The Secret Teachings of All Ages."  From secret societies to the Eleusinian and Egyptian Mysteries; from the Delphic Oracle to the Holy Grail, together we will explore literally hundreds of esoteric subjects.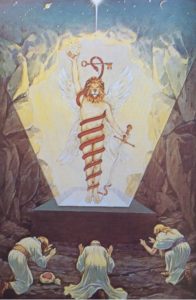 The webinars are usually held on the 1st Sunday of each month. Attendees are encouraged to help read passages and to participate in an open discussion style of presentation. 
Recordings are posted in reverse chronological order
Right-click on the links and select "Save File As…" (or similar) to download the files to your computer.
Secret Teachings 8, presented by Francis Donald, held on Mar 1st, 2020.
Video. 73 MB .wmv file
Audio. 133 MB .mp3 file
Slides. 16 MB .pdf file
Secret Teachings 7, presented by Francis Donald, held on Feb 2nd, 2020.
Video. 65 MB .wmv file
Audio. 102 MB .mp3 file
Slides. 10 MB .pdf file
Secret Teachings 6, presented by Francis Donald, held on Jan 5th, 2020.
Video. 60 MB .wmv file
Audio. 107 MB .mp3 file
Slides. 11 MB .pdf file
Secret Teachings 5, presented by Francis Donald, held on Dec 1st, 2019.
Video. 65 MB .wmv file
Audio. 124 MB .mp3 file
Slides. 11 MB .pdf file
Secret Teachings 4, presented by Francis Donald, held on Nov 3rd, 2019.
Video. 65 MB .wmv file
Audio. 109 MB .mp3 file
Slides. 9 MB .pdf file
Secret Teachings 3, presented by Francis Donald, held on Oct 6th, 2019.
Video. 61 MB .wmv file
Audio. 104 MB .mp3 file
Slides. 9 MB .pdf file
Secret Teachings 2, presented by Francis Donald, held on Sep 1st, 2019.
Video. 60 MB .wmv file
Audio. 109 MB .mp3 file
Slides. 6 MB .pdf file
Secret Teachings 1, presented by Francis Donald, held on Aug 4th, 2019.
Video. 60 MB .wmv file
Audio. 103 MB .mp3 file
Slides. 14 MB .pdf file